Welcome to the new version of Skinbase!
Enjoy at new Skinbase
If you find any bugs at new version please let us know and we will fix them asap.
Featured by Members Votes
Written by sed on 6.May.13 @ 01:19:32, 162 times read, 2 comment(s)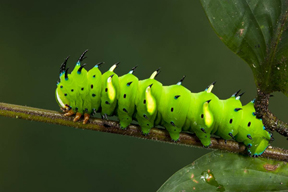 ---
Written by sed on 2.April.13 @ 16:31:26, 345 times read, 2 comment(s)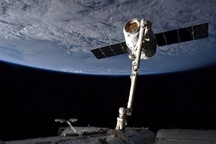 A collection of photo images for March 2013

---
Written by etype2 on 10.March.13 @ 23:30:14, 407 times read, 1 comment(s)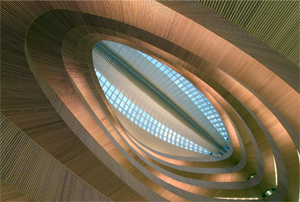 View the selected works ... Read more

---
Written by sed on 8.March.13 @ 01:31:26, 289 times read, 1 comment(s)

---
Written by sed on 2.March.13 @ 14:55:50, 392 times read, 1 comment(s)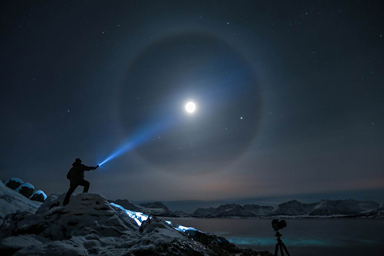 ---
Written by sed on 20.February.13 @ 15:28:38, 398 times read, 3 comment(s)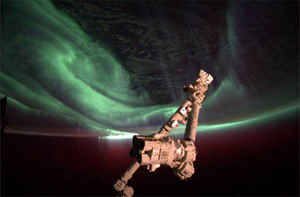 ---
Written by Grave on 27.February.13 @ 16:27:10, 45248 times read, 8 comment(s)
We're proud to announce that Basehead site has a new look. After about a few months of writting whole site from the scratch we finally put this photography and art site online.
Visit: http://www.baseheadart.com

---
Written by jimbo9294 on 1.August.12 @ 20:31:27, 49119 times read, 7 comment(s)
This edition of Skinning Community Interviews is special it is the second time I have interviewed this amazing artist and skinner.

---
Written by jimbo9294 on 3.July.12 @ 23:59:43, 17194 times read, 9 comment(s)
The Spotlight has always been about interviewing the best in the community, skinners and other artists who have made an impact in the skinning world. This edition of The Spotlight is on such a person.

---
Written by jimbo9294 on 30.June.12 @ 19:02:28, 184029 times read, 30 comment(s)



I want to thank everyone who participated in the contest.
There was a total of 17 entries.
The contest has ended.

---
Written by jimbo9294 on 19.June.12 @ 08:31:54, 46745 times read, 14 comment(s)
Check Out Who Is Next!
He has been around in the community, before skins were known as skins and he creates wild and amazing wallpapers.

---
Written by gRAVE on 18.June.12 @ 08:55:13, 19839 times read, 4 comment(s)
Can you believe that today one of the biggest technology company had their own clothing collection back in the 80's. The collection was called "The Apple Collection". The Apple Collection a clothing line developed by Apple in 1986 included kids clothes, hats, belts, sweatshirts, polos, shorts and T-shirts.

---
Written by gRAVE on 14.June.12 @ 20:46:45, 6669 times read, 3 comment(s)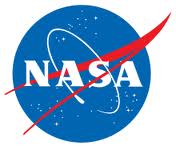 Travel in time and explore NASA satellite visualization in 3D.
If you would like to see amazing image from space and additional data about the climate of our planet, then you should visit this NASA's new tool. You will need to install and enable Java to use their tools.

---
Written by jimbo9294 on 11.June.12 @ 05:52:40, 24868 times read, 16 comment(s)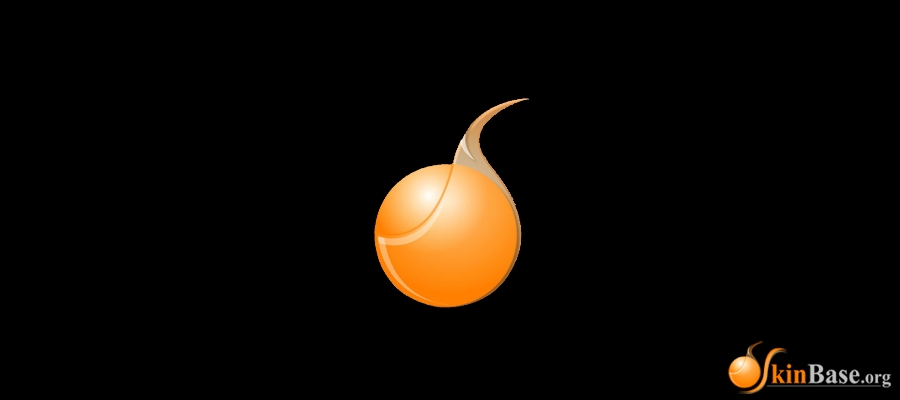 Some of you know that SkinBase has a Facebook page.
http://www.facebook.com/skinbase
And Yeah, we have a contest going on for all members of Skinbase.

---
Written by gRAVE on 10.June.12 @ 14:14:53, 4629 times read, 2 comment(s)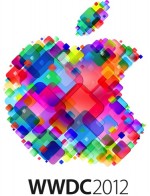 From 11th - 15th June will be in San Francisco Apple's WWDC, which we're all waiting for, to see what Apple will bring to us this time. The rumors are that Apple will refresh most of Mac lineup, introduce new IOS6 and probably next-gen iPhone with 4" and 16:9 ratio display. Next major thing is certanly their new OS X - Mountain Lion.

---
Written by gRAVE on 9.June.12 @ 20:53:59, 3247 times read, 0 comment(s)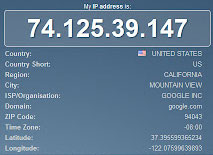 If you need to a find out what your IP address is, we would like to introduce you an interesting web site which will show your IP address and some more information like your ISP provider, country, latitude, longitude, time zone and region. Your location will be also displayed on the map.
Visit:http://www.ipdetails.net/

---
George Osborne launches new scheme to boost lending to businesses
Treasury credit-easing scheme aims to provide up to £20bn in loan guarantees for firm with turnover of less than £50mBritain's small and medium sized businesses will see the interest rate on new loans fall by one percentage point from Tuesday under the government's long-awaited plan to boost lending.Announcing details of a Treasury credit-easing scheme, George Osborne said the coalition's tough action to reduce Britain's budget deficit was allowing it to provide up to £20bn in loan guarantees for enterprises with a turnover of £50m or less.The chancellor said: 'The government promised to help small businesses get access to lower interest rates. Today, we deliver on that promise with a nationwide scheme. It's only because we've earned credibility with our deficit reduction plan that we have low interest rates, and it's only because of this scheme that we can pass the benefits of those low rates on to businesses.'Under the terms of the national loan guarantee scheme, Treasury backing will allow commercial banks to borrow more cheaply in the world's wholesale money markets. The chancellor said the full benefits of lower interest rates would be passed on to businesses, which have been unhappy since the start of the financial crisis five years ago about availability and cost of credit.Five banks – Barclays, Santander, Lloyds, RBS and the much smaller Aldermore – will participate in the scheme, although one of the UK's biggest banks, HSBC, has decided not to take part.John Maltby, group director, commercial, at Lloyds Banking Group, said: 'We are committed to supporting all viable small and medium sized business customers and have pledged to lend at least £12bn this year.'The shadow business secretary, Chuka Umunna, said the key test would be whether robust businesses were able to secure the funds they needed to grow. 'Over a year ago, the government announced its Project Merlin deal with great fanfare, promising that it would lead to an increase in lending and that bank chief executive pay would be linked to lending targets. But instead, we saw targets missed and business as usual in bonus payouts. British business cannot afford another damp squib like Merlin.'Steve Radley, director of policy at EEF, the manufacturers' organisation, said the government needed to improve communications to avoid past mistakes when good ideas in Whitehall were undermined by poor understanding on the ground.He said the government needed to ensure that banks 'are properly equipped to offer the new scheme to the smaller firms that need it. Government needs to make sure that awareness and promotion of the scheme in the regions is strong and act accordingly if in coming months this proves not to be the case.'Tax breakdownsMillions of workers are to receive a 'personal tax statement' telling them how much they have paid and providing a detailed breakdown of what their tax money has been spent on.The chancellor is expected to reveal that 20 million people will be sent the bank statement-style letters,
Obituary: Angharad Rees, 1949-2012
Welsh actress Angharad Rees, who has died, was one of the best-known faces of the 1970s thanks to her role in Poldark - but she also experienced personal tragedy.
DeLay Uses Web Site to Attack Prosecutor (AP)
AP - Stung by his recent indictment in Texas, Tom Delay is trying to turn his legal woes into a financial boon for his re-election. The former House majority leader is using his congressional campaign to distribute to voters derogatory information about the prosecutor who brought the charges against him and to solicit donations for his re-election.
François Hollande wins French presidential election
Nicolas Sarkozy concedes defeat to Socialist party candidate, who has become first leftwing president in almost 20 yearsFrançois Hollande has won power in France, turning the tide on a rightwards and xenophobic lurch in European politics and vowing to transform Europe's handling of the economic crisis by fighting back against German-led austerity measures.The 57-year-old rural MP and self-styled Mr Normal, a moderate social democrat from the centre of the Socialist party, is France's first leftwing president in almost 20 years. Projections from early counts, released by French TV, put his score at 51.9%.His emphatic victory is a boost to the left in a continent that has gradually swung rightwards since the economic crisis broke four years ago.Nicolas Sarkozy, defeated after one term in office, became the 11th European leader to lose power since the economic crisis in 2008. He conceded defeat at his headquarters in the Mutualité in Paris: 'I will never be like those who have defeated us,' he said. 'From the bottom of my heart I want France to succeed with the challenges it faces. It is something much greater than us; France. This evening we must think exclusively of France.'He thanked the French people for letting him lead for five years. 'In the life of a man presiding over the destiny of France, it is something I will never be able to forget.'The defeat of the most unpopular French president ever to run for re-election was not simply the result of the global financial crisis or eurozone debt turmoil. It was also down to the intense public dislike of the man viewed by many as the 'president of the rich' who had swept to victory in 2007 with a huge mandate to change France. The majority of French people felt he had failed to deliver on his promises, and he was criticised for his ostentatious display of wealth, favouring the rich and leaving behind over 2.8 million unemployed. Political analysts said anti-Sarkozy sentiment had become a cultural phenomenon in France.Hollande is the first Socialist president to win a French election since François Mitterrand's re-election in 1988. Hours before the official announcement, hordes of cheering supporters began gathering at Paris's Place de la Bastille, a flashpoint of the 1789 French revolution, where the left had celebrated Mitterrand's first historic victory in 1981. The right has held the French presidency since Jacques Chirac's victory in 1995.Hollande's first move as president will be to push Germany to renegotiate Europe's budget discipline pact to include a clause on growth. He has vowed to push growth measures to the centre of Brussels' handling of the eurozone crisis.Ségolène Royal, Hollande's former partner who was defeated by Sarkozy in 2007, said France had voted for change and a new approach to European economic policy. Manuel Valls, tipped for a cabinet post, said Hollande now had to reconcile a France that had been divided during Sarkozy's term.Hollande's victory comes after a brutal and vitriolic campaign marked by the high score of the farright Front National's Marine Le Pen, who came third in the first round with 17.9% and 6.4m votes. Sarkozy, who had launched his campaign in F
Briefly: Apple webcast, new store; Nano case
Apple will announce earnings, and will likely beat forecasts. What everyone seems to ignore is the sales of Apple personal computers. Those sales are increasing at a very rapid pace, generating lots of money for the company. So, those of you who continue to buy Windows PCs will soon be in the minority. I suggest you stop buying junk. --

dkong

Crims0nX

draugluin

reddo

the5ilence
SkinBase team wish you all the great things in life, hope this day will bring you an extra share of all that makes you happy.